The origin of high-altitude suspended platform can be traced back to the 1930s. In 1934, France FIXATOR Company invented the world's first manual hoist, equipped with a simple suspension platform, and successfully developed a manual lift suspended platform, creating a history of the development of high-altitude suspended platform. Two years later, FIXATOR Company assembled a lightweight electric motor on the hoist and invented the world's first electric traction hoist suspended platform, creating a true high access suspended cradle. Subsequently, European countries such as Luxembourg, Belgium, Spain, Finland, the United Kingdom and Germany have also successfully developed their own distinctive high-altitude swing stages. The development of high-altitude suspended platform in Asia is relatively lagging behind. Japan Sansei Co., Ltd. was established in 1956, and began to develop and manufacture high-altitude operation suspended platform and window cleaner products; Korea International Gondola Co., Ltd. established its factory in 1992. It specializes in R&D, production and sales of lifting construction machinery and equipment such as wire rope suspended platform.
In 1982, China successfully developed the first temporary suspended platform, and it has gone through 40 years of development. Although China's temporary suspended platform started relatively late compared with developed countries in Europe and America, it has developed very rapidly. At present, the technical performance and technological level of domestic ZLP suspended platform products have reached the international advanced level, and they are widely used in many large-scale projects at home and abroad, such as the Three Gorges Project, the South-to-North Water Diversion Project, the outer tube steel structure project of the Guangzhou TV Tower, and the Hong Kong-Zhuhai-Macao Bridge and Burj Dubai. Now China has become the world's largest country in the manufacture, sales and use of high access suspended platform.
Shenxi Machinery Co., Ltd is a leading manufacturer in China's suspended platform industry, participated in many domestic and foreign projects related to suspended platform, such as Gran Torre Costanera Building, Burj Dubai, Sheraton Huzhou Hot Spring Resort and Expo China Pavilion. Shenxi has rich experience in the design and production of non-standard and special projects. Not only does he participate in the compilation of industry standards, but also is the leading unit of Jiangsu High-access Machinery and Suspended platform Association.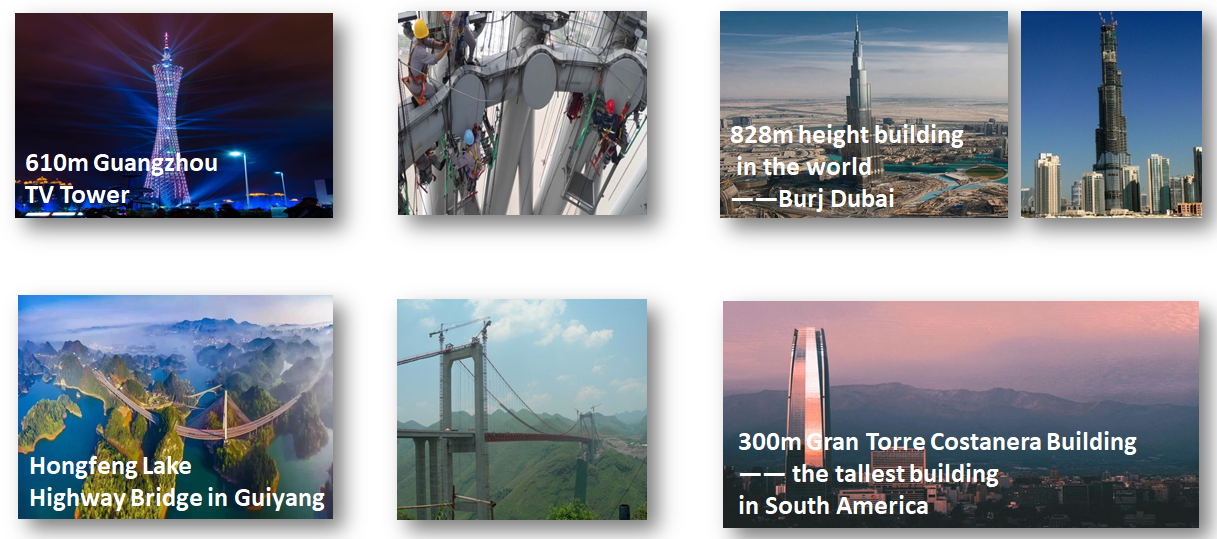 #chinasource #sourcechina
#chinaconstruction #construction
#chinaconstruction #Chinascaffolding
#suspendedplatform #swingstage
#ZLP #andamioscolgantes
Website:https://www.shenxi.com/Suspended-Platform
Follow us on:https://www.facebook.com/shenxi.export
My Blog:https://www.shenxi.com/news
Subscribe to my YouTube: https://www.youtube.com/SHENXIMACHINERYGROUP