Loading platform SLD4200
SLD series SHENXI retractable load deck is a unique product to improve materials handling efficiency and safety for the multi-storey and high rise construction. It offers a cost-effective method of delivering goods to different levels of a building when used with a crane. When goods are required to be delivered to a particular floor, all the deck installed above that level can be retracted, enabling the crane to operate unobstructed.
SLD4200 Specification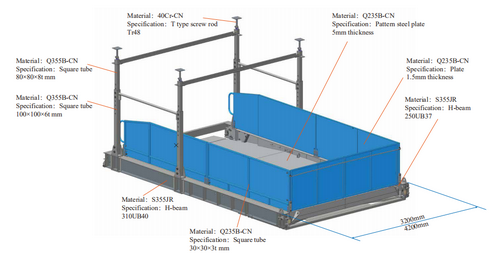 SLD series SHENXI retractable load deck mainly consist of stationary frame, moving frame and adjustable support props. The stationary frame is located on the floor slab of the building and a "H" frame in stationary frame is kept close to the slab edge; the movable deck rolls in or out on the stationary frame by the rollers fixed in the stationary frame and movable deck. To receive the material, rolls the movable deck out of the building edge. If don't use the platform, retract the deck back. The adjustable support props support the platform between the two floors by transforming the load to the ceiling.

Besides of above parts, there are the deck locking pin to lock the movable deck, side panels with safety lanyard line and door adjustment, front end doors with door lock, safety chain for longer loads. A foot operated leveling ramp is provided to allow the trolley roll up the deck.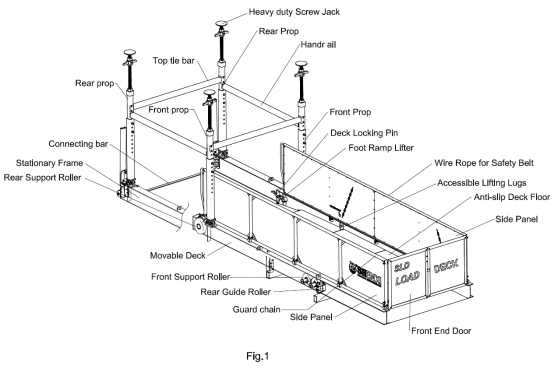 Loading Platform Video: