Suspension Mechanism
Roof Mechanism of suspended platform mainly has two types: Suspension mechanism and Parapet wall anchor. 
1. Suspension Mechanism 
Suspension mechanism is installed on the top of the building and it is easy to install. The height and the overhang of the job can be adjusted to adapt to different kinds of building facades and roof structures. Projecting length ranges from 1.3m to 1.7m. The suspension mechanism can be designed and made according to specific conditions that customers may need.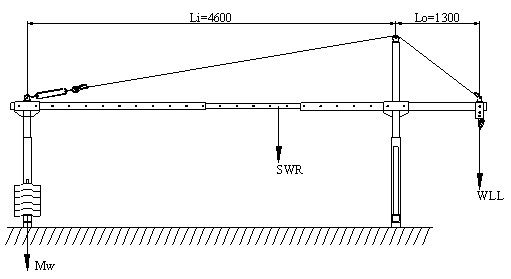 According to the different needs of customers, stationary mode is standard specification, and mobile mode suspension mechanism is also available for choose. We have cast iron wheels and universal brake wheels, which are convenient for customers to move the suspended platform when they are not working.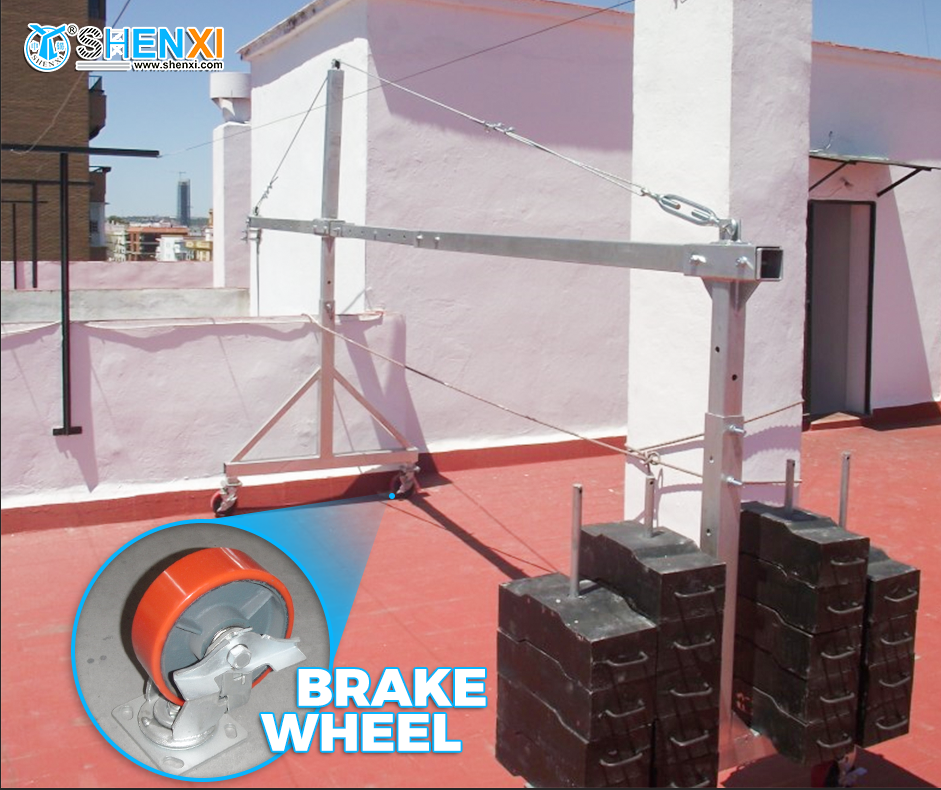 Our company offers mainly two types of counter weight: Iron cement counter and Cast iron counter weight. 
2. Parapet Wall Anchor

Parapet clamper
(a kind of suspension mechanism) is suited for constructions with parapet wall of sufficient strength and adequate height. It is consisted with front base, rear base, clamping unit and so on. Working wire rope and safety wire rope are fixed to the rear base, and hung through the suspension ends of the front bases. As installation, put the suspension mechanism across the parapet wall, and adapt the rear base to the wall of certain thickness.
(Notice
: before using of such suspension mechanism, you must check whether the strength of parapet wall can afford the load distributed on it by the suspension mechanism.)
Parapet wall anchor for ZLP630 suspended platform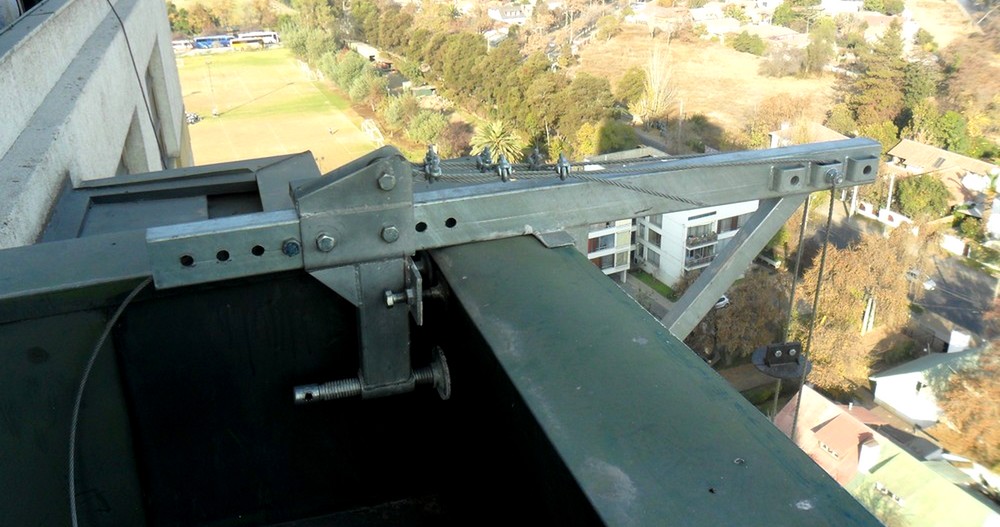 Parapet wall anchor for ZLP800 suspended platform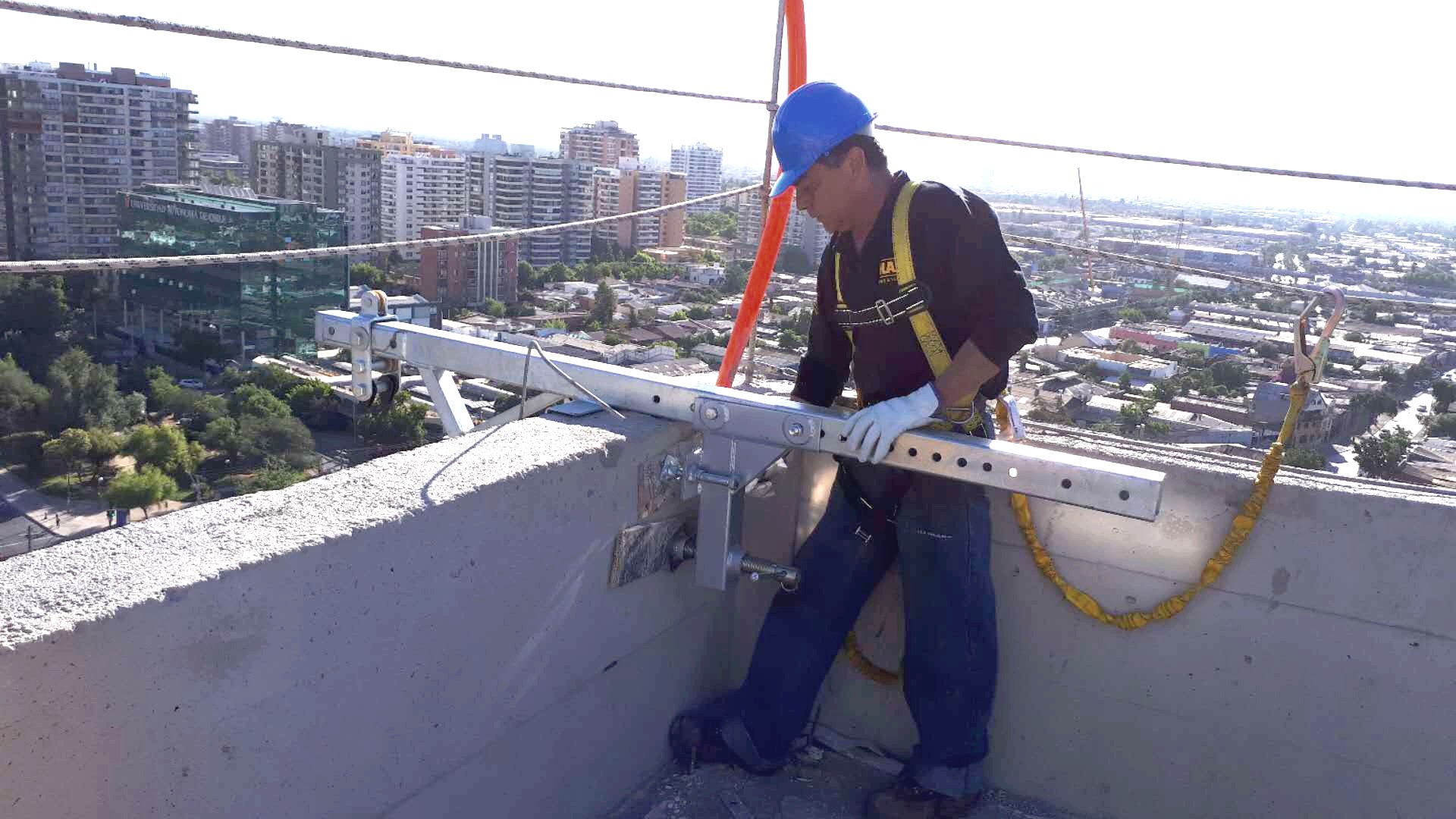 Parapet Clamper/parapet wall anchor Installation Video: